Past Presentation Archives
Links to all of our past presentation videos on our YouTube channel.
---
April 4th - Saturday Morning Science: Ask a Scientist
---
April 8th - Science After Dark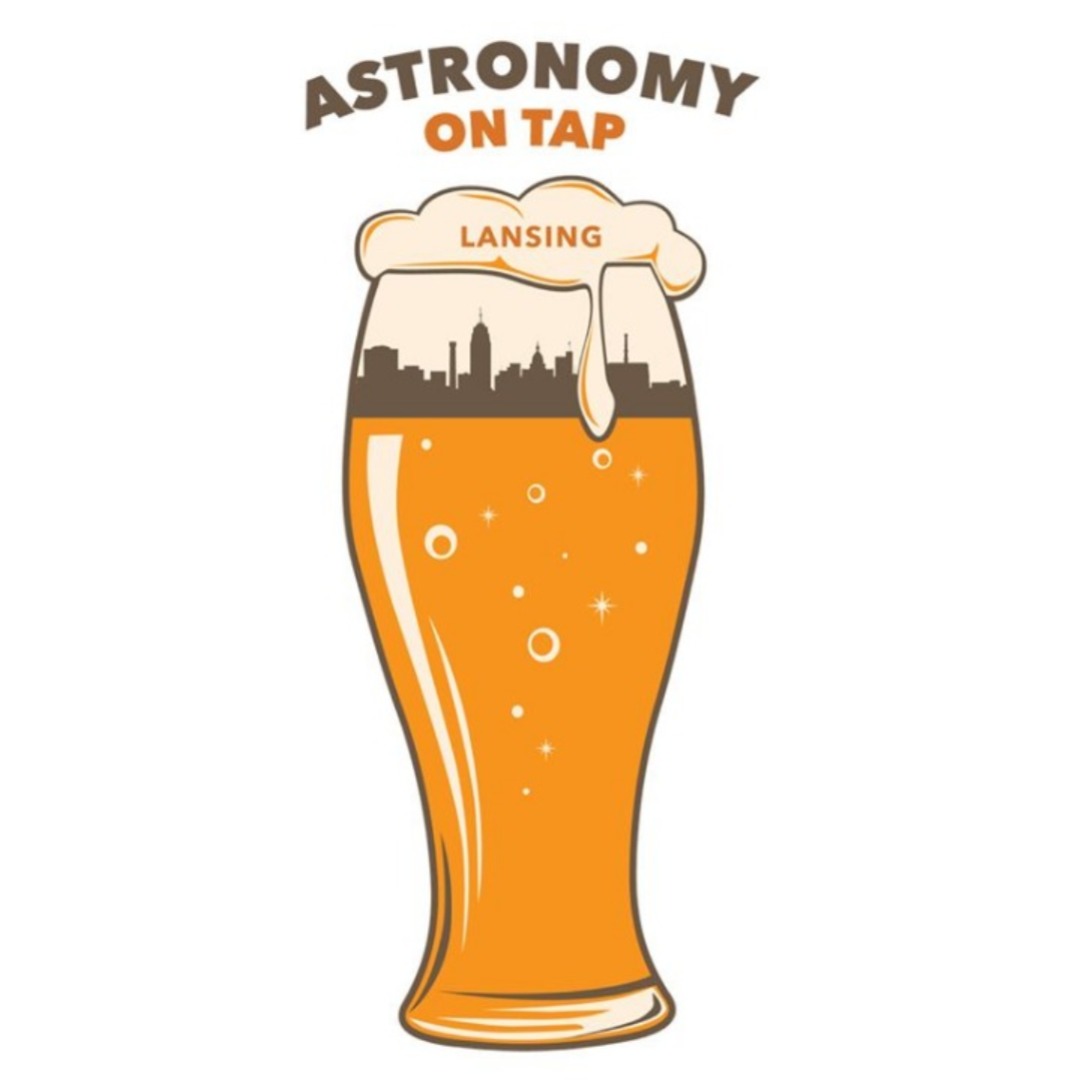 Astronomy on Tap Online
with Rachel Frisbie, Claire Kopenhafer, Mike Pajkos, and Dr. Brian O'Shea of MSU Department of Physics and Astronomy
Join us from the comfiest spot in your house and make sure you have a drink in hand because Astronomy "on Tap" has gone virtual! This month we'll learn about variable stars, how we discovered the universe was expanding, the history of galaxy classification and more!
---
April 11th - Saturday Morning Science
​

​Back to the Basics: What is a Virus?
with Dr. Joseph Hill of MSU Department of Horticulture
Join us for an introduction to what viruses are, how they work, why they make us sick, and how they can and have even helped us.
​
Ancient Astronomy
with Kristen Dage of MSU Department of Physics and Astronomy
Explore astronomy all around the globe, starting from before the beginning of recorded history. In this presentation, we'll discuss practical applications of astronomy, some of the first observatories, how astronomy impacted world culture, and how important astronomical events were recorded.
---
April 13th - Science After Dark
​
Our Ancestors: The Evolution of Stars
with Dr. Elias Aydi of MSU Department of Physics and Astronomy
Evolutionary biology has already settled the debate that humans descend from the great apes (hominids) family. In addition, the discovery of DNA has made it difficult to doubt that all living organisms on Earth share a common ancestor. This is the story you hear from an evolutionary biologist. As much as this is true, as an astronomer I have a different version of the story and if you ask me who or what are our ancestors, my answer would be, "stellar explosions"! Join in on a cosmic trip going back in time to gaze up upon our evolutionary process, learn about stellar explosions, and meet our ancestors!
​
Night Sky in Lansing
with Dr. Shannon Schmoll of MSU Department of Physics and Astronomy
Check out what's up in the night sky with Dr. Shannon Schmoll, Abrams Planetarium director.
Abrams Planetarium Telescope Buying Guide
---
April 15th - Science After Dark
​
News From the Underground and the Magic of Mycelium
with Tess Burzynski of Fungi Freights
Learn about soil dynamics and how mycelium plays a vital role in this system. While a mushroom is perceivable, mycelium, the "root" structure of mushrooms and other fungi, remains hidden underground, usually going unnoticed. We will talk about how vigorous, tenacious, and magical this structure truly is, and how its sole purpose is dedicated to connecting all life on Earth.
---
April 18th - Saturday Morning Science
​
Which Way is Up? How Plants Feel Gravity, Grow, and Take Shape
with Dr. Joseph Hill of MSU Department of Horticulture
Plants can't get up and run away from a bad environment, instead they can change how they grow and their shape. Learn about how plants feel/respond to gravity and research the Hollender lab at MSU is doing to understand how plants use this to grow and take shape
​
(almost) 14 Billion Years of Nuclei
with Dr. Zach Constan of MSU National Superconducting Cyclotron Laboratory (NSCL) and Facility for Rare Isotope Beams (FRIB)
It has taken a long time to make all the nuclei in your body, and MSU's National Superconducting Cyclotron Laboratory is finding out how. Explore what we know about the origins of the 92 naturally-occurring elements from Big Bang nucleosynthesis to recently-discovered neutron-star mergers! learn more here
---
April 20th - Science After Dark
​
​

The BRAIN Initiative: Understanding the Mysteries of the Brain
with Dr. Mark Reimers of MSU Neuroscience and Biomedical Engineering
In 2013 President Obama announced the BRAIN (Brain Research through Advancing Innovative Neurotechnologies) initiative, intended to be a 'moonshot' project to understand how the brain makes and shapes the mind. How do we try to measure brain activity now? What are the new technologies that the BRAIN initiative will try to advance? What are we finding out about how our minds, or the minds of animals, actually work?
Learn more about the BRAIN Initative here.
---
April 25th - Saturday Morning Science
​
​

Building Better Space Teams: Tracking Team Interactions, Conflict, and Attitudes in Space Mission Analogs
with Jenna Van Fossen and Daniel Griffin of MSU Department of Psycology
Not only is space a difficult habitat to exist in physically, but also socially. Space mission teams operate in isolated, confined, and extreme (ICE) conditions. It is difficult to maintain harmonious relations in such environments, but researchers are working to ensure that astronauts get along with each other well enough to successfully complete their missions. We discuss research tracking team members' interactions using wearable sensors along with daily reports of their emotions, conflicts, and attitudes towards the team and one another. These teams have completed 30-45 day missions in ICE environments similar to that of space travel!
---
April 27th - Science After Dark
​
​

Reading the Minds of Animals
with Dr. Mark Reimers of MSU Neuroscience and Biomedical Engineering
Can animals think or feel? Can they remember specific events? Can they imagine or anticipate what they might encounter in the future? During the twentieth century most scientists subscribed to the view that animals were no more subtle than wind-up toys. In recent decades close behavioral observation, and recordings from animal brains have shown us some of the surprising capacities of animals. Scientists now think they are just beginning to understand some of the diverse intelligence among us.
---
April 30th - Science After Dark
​
​

Burning Forests to Save Forests
with Dr. Andy Vander Yacht of MSU Department of Forestry
Explore how removing fire from ecosystems in the Eastern U.S. has negatively affected many plant and wildlife species, and how fire can be used to reverse these trends. The scary-big term "mesophication" will be defined as the promotion of cooler, wetter, and darker micro-environments in forests that are only beneficial to a select group of species. The presentation will culminate in a message of hope—research results that demonstrate how prescribed fire can restore disturbance-dependent ecosystems in the Eastern U.S.
---
May 2nd - Saturday Morning Science
​
​

Learn About Blood Types during a Live Demonstration with Cookies and Sprinkles!
with Angela Wholehan of MSU Biomedical Laboratory Diagnostics Program
You may have heard of blood types, and you may even know your blood type - but do you know what it means? This activity will help you understand the basic concepts behind blood types - and you get to decorate cookies in the process! There is also a bonus activity where you can use what you've learned about blood types to help you understand some basic concepts in genetics! If you find yourself yearning to know more, the handout includes a few recommended resources to enhance your learning.
Supply list to do the demonstration from your home: Baked and cooled cookies you can decorate (i.e., sugar cookies) – preferably 8 and circular. - Icing to ice cookies (red color would be best) - Icing you can write with (Preferably dark colored, you need to be able to see it on the red icing) - sprinkles – need 3 different colors or patterns. Resource guide
​
​

Quantum World of Atomic Nuclei
with Dr. Dean Lee of MSU Department of Physics and Astronomy and National Superconducting Cyclotron Laboratory (NSCL)
This talk is an exploration of the peculiar world of quantum mechanics and how it controls how protons and neutrons come together to form atomic nuclei. I discuss the connection to experiments at the Facility for Rare Isotope Beams and new research trying to build computers based on quantum mechanics.
---
May 9th - Saturday Morning Science
​
​

The Science of Diet Coke and Mentos
with Dr. Tom Kuntzleman of Spring Arbor University Department of Chemistry/Biology
Drop a few Mentos candies into a freshly opened bottle of Diet Coke, and a foamy fountain sprays out of the bottle. What causes this fascinating reaction? Does Diet Coke really work the best? Can the height of the geyser be controlled? Learn all about the science of Coke and Mentos from someone who has conducted this experiment thousands of times in places like Death Valley and on top of mountains, and who has published 5 scientific papers on the subject! Also see his YouTube channel!
​
​

Why the Amazon is More 'The Heart' Than 'The Lungs' of the Earth and How We Can Preserve Its Life-Sustaining Function
with MSU Department of Forestry
The Amazon rainforest is the largest contiguous tropical forest, and home to a quarter of terrestrial plants and animals. It is critical for biodiversity and the Earth's climate system, including by 'pumping' water into the air—like a heart—to produce rain and cool the Earth. And yet, growing deforestation and fire have garnered global concern and catalyzed action. Join us as we explore this wondrous forest, and discuss the needs and prospects for its preservation; and along the way, we'll share experiences like climbing into 160-foot tall trees for research!
---
May 13th - Wild Michigan

Ten Turtles Native to Michigan
with Jim McGrath of Nature Discovery
Meet live specimens of all ten species of turtles native to Michigan! We'll discuss identification, habitat, range, and conservation issues that affect their survival.
---
May 20th - Afternoon Science Snack
The Science of Flight
with Cristina Tamer of Ann Arbor Hands-On Museum
Ever wondered how an airplane flies or how a bird's wings work? Join the Ann Arbor Hands-On Museum, Leslie Science and Nature Center, and the Yankee Air Museum for a hands-on lesson you can do from home that is suitable for kids of all ages!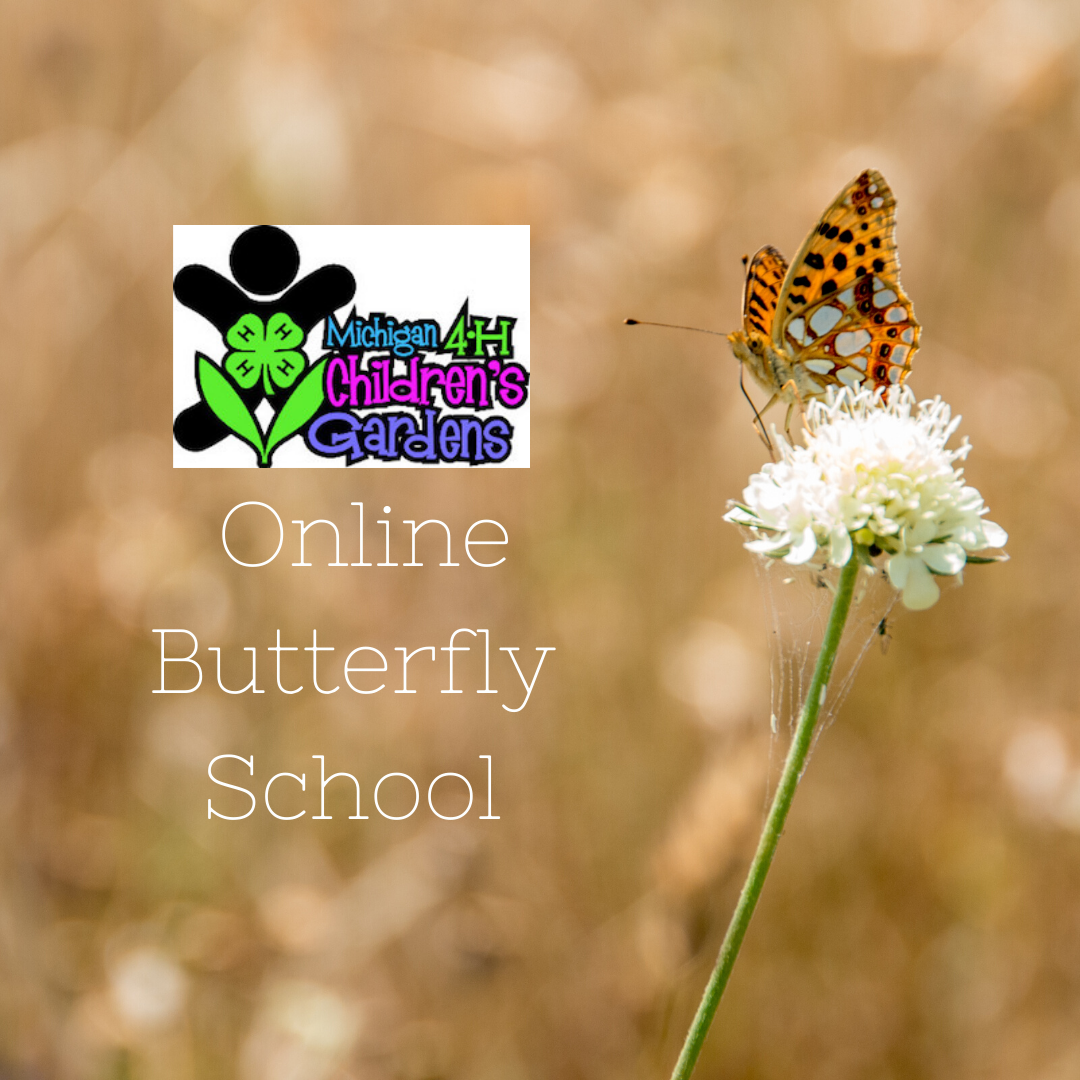 4-H Children's Garden Online Butterfly School
with Dr. Norm Lownds of MSU Department of Horticulture and 4-H Children's Garden
Explore MSU's 4H Children's Garden Butterfly School and learn about butterflies from Dr. Norm Lownds in the butterfly lab, play a butterfly life cycle game, and earn a 4H Children's Garden Butterfly School certificate!
---
May 27th - Afternoon Science Snack

Science In Spaaaaace
with Abbie Stevens of MSU Department of Physics and Astronomy
Learn about the different space stations throughout history and the 200+ experiments happening in space right now! Humans have had orbital space stations since the early 1970s to do science experiments in the microgravity of near-Earth space. As you read this, there are more than 200 experiments happening above our heads on the International Space Station and Tiangong-2! We learn how microgravity affect astronauts' bodies, observe bright explosions from neutron stars in our galaxy, find that salmonella bacteria grow more robustly in space, look for evidence of dark matter with cosmic ray detectors, and literally watch paint dry in the vacuum of space. In this talk I'll cover the different space stations throughout history and highlight the coolest space station science happening right now.

Super Bugs from the Lab!
with Jason Wholehan of Michigan Department of Health and Human Services
Learn about the microscopic menace to society called Super Bugs! Learn about antibiotic-resistant bacteria and the Public Health Laboratory's efforts to contain them.