Present
Share what inspires you!
2022 MSU Science Festival: Envisioning the Future
Public Programs: April, 2022
School Programs: March - April, 2022
Every April the MSU Science Festival welcomes learners of all ages to experience the wonders of science through programs that highlight ground-breaking scholarship and research. As we prepare to celebrate our tenth anniversary in 2022, we are both reflecting on the past and looking forward to the future.
This year, we're celebrating our fellow scientists, artists, and community members who are building a brighter and more equitable future through their research and scholarship. Though our generation faces what often feels like insurmountable challenges to our climate, environment, health, and societal wellbeing, we find hope within the undying curiosity and perseverance of those dedicated to finding solutions. We invite you to join us at this special celebration by sharing with the public your visions of the future that propel you forward in your work and research.
We're excited to welcome you back to the MSU Science Festival! As we continue to face the Covid-19 Pandemic, we will need to be flexible and adapt to evolving guidance and knowledge as we go. We plan to work closely with our presenters to plan safe and exciting events to celebrate our 10th anniversary. To that end, the following are modifications that we've made to the 2022 Festival:
We will host a limited number of in-person events both indoor and outdoor, as well as virtual events.
All K-12 school programs will be virtual.
We will not be hosting a large Expo. Instead, we encourage submissions for live-streamed or pre-recorded demonstrations of activities for on-demand viewing.
There may be opportunities for in-person hands-on activities during select events to be determined closer to April.
Proposals for both public and school programs are due by December 10. After submitting a proposal, our team will then review your submission and reach out in early 2022 regarding the status of your proposal. Upon acceptance, we will share venue and scheduling options for both virtual and in-person presentations, as well as next steps for preparation.
If you have any questions or would like help planning your event or developing your proposal, please contact our team to set up a meeting. We're always happy to help. You can also read through our Presenter Guide for more helpful SciFest information.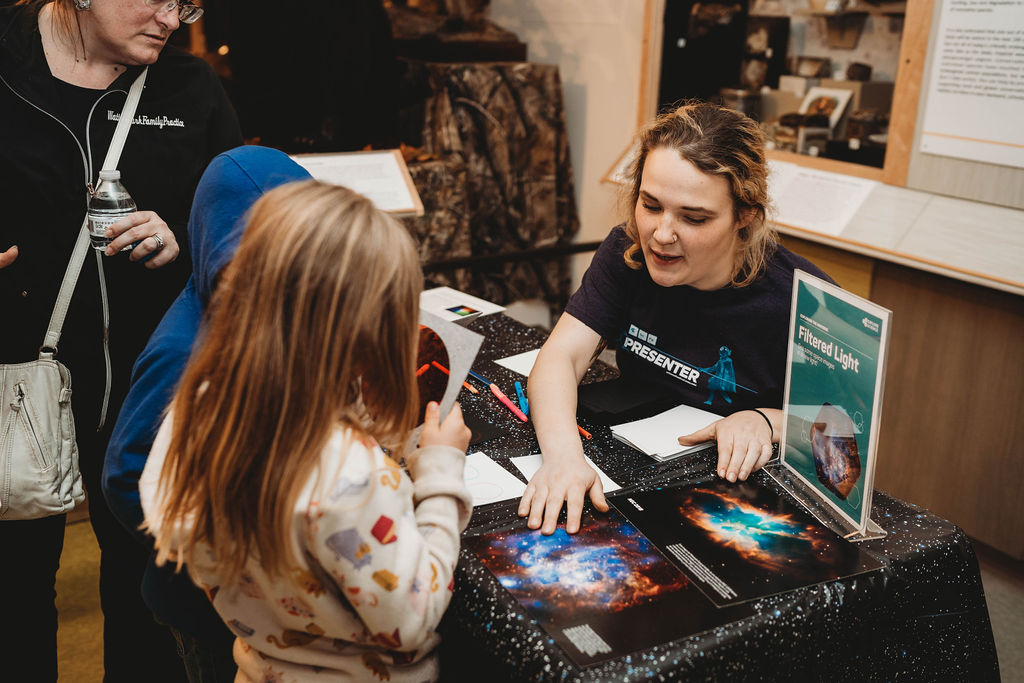 *Images from 2019 MSU Science Festival