Present
Share what inspires you!
The MSU Science Festival returns in 2022
Public Programs: April, 2022
School Programs: March - April, 2022
Proposal submission will open mid-October
The MSU Science Festival is a free annual celebration of the STEAM disciplines taking place each April across the state of Michigan. We support scientists, researchers, artists, educators, planetariums, museums, and other educators by co-organizing programs and events that promote science outreach and education. We provide a platform for presenters to share their science with the public and handle festival logistics such as website hosting, high-level marketing and promotion, and audience development.
Proposal submissions for the 2022 festival will open in mid-October. We plan to work closely with our university and community partners to plan safe and exciting events to celebrate our 10th anniversary. As we continue to face the Covid-19 Pandemic, we will need to be flexible and adapt to evolving guidance and knowledge as we go. We hope to host a limited number in-person events both indoor and outdoor, as well as virtual public and school programs this year.
For assistance planning your program or event, reach out to our team at any time.
Katherine Hagman, Associate Coordinator
Hagmanka@msu.edu
Hazel Anderson, Assistant Coordinator
Ande2106@msu.edu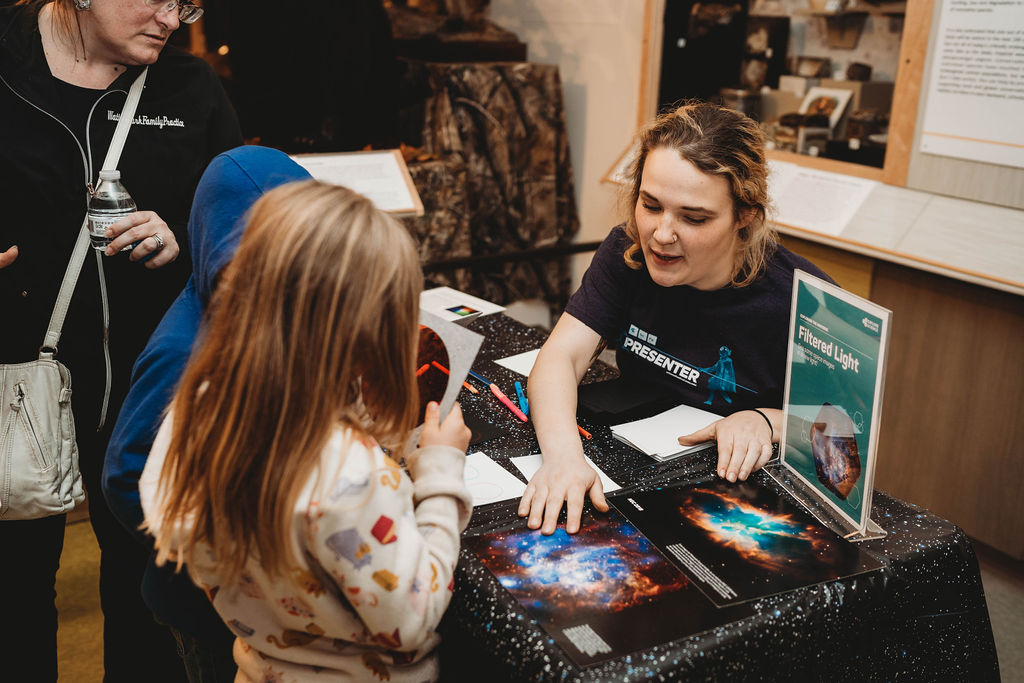 *Images from 2019 MSU Science Festival