We need your support
Join us in achieving our goal of inspiring and informing Michigan communities about science! Help us keep these events free!
Donate Now!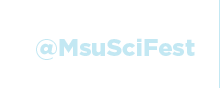 See the Serengeti come alive like never before at Disney's The Lion King coming to Wharton Center, July 11-29!… https://t.co/TtvAqtM6jp
---
Thank You!
To All of Our 2018 Sponsors
The MSU Science Festival would like to thank all the generous sponsors who helped make this event possible!