Games for STEAM
Quantum Moves 2 is a gamified citizen science project in the field of quantum physics and hybrid-intelligence. The challenge is transferring atoms in the best possible way from a specified initial state to the desired target state within very short timescales (sub-milliseconds) in a quantum laboratory. In the world of quantum physics, this is the complex task called quantum optimal control. The idea of the game is quite simple: in every gameplay, the mouse movements simulate the movement of laser beams used in quantum labs to control and transfer atoms. Every gameplay creates a solution which appears on our end as data describing the movement of the laser beam and quality of the solution. The challenges in the game are based on cutting-edge research problems in quantum computing and quantum matter-wave optics.
---
Citizen scientists worldwide are speeding up Alzheimer's research. Alzheimer's is the 7th biggest killer in the world, and there is no cure. Scientists at Cornell University have discovered links between stalls - clogged blood vessels in the brain, & Alzheimer's. Working together, stall catchers can do in one hour what takes researchers one week in the lab! Anyone can do it!
---
Citizen science turns the act of mapping neurons into a 3D puzzle. With no neuroscience experience, people around the world have learned to solve these puzzles, thus mapping neurons and advancing the field of connectomics. Ultimately, it brings us closer to understanding the brain.
---
Empowering citizen scientists to invent medicine by helping to design molecular medicines. You play by solving puzzles using RNAs, tiny molecules at the heart of every cell.
---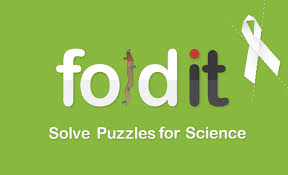 Foldit is a revolutionary crowdsourcing computer game enabling you to contribute to important scientific research. Foldit attempts to predict the structure of a protein by taking advantage of humans' puzzle-solving intuitions and having people play competitively to fold the best proteins.
---
In this point and click adventure game, designed and built by Syracuse University students, you can participate in scientific research while foraging through fearful forests, vicious volcanoes, desolate docks, and much more!
---
Hundreds of camera traps in Serengeti National Park, Tanzania, are providing a powerful new window into the dynamics of Africa's most elusive wildlife species. We need your help to classify all the different animals caught in millions of camera trap images.
---
MalariaSpot players are virtual "malaria hunters" who could help diagnose malaria throughout the world. We believe that there is so much on-line talent out there that can be used to analyze malaria images (while you play a game!).
---
Though it may appear to be just a game, Phylo is actually a framework for harnessing the computing power of mankind to solve the Multiple Sequence Alignment problem. Humans have evolved to recognize patterns and solve visual problems efficiently. By abstracting multiple sequence alignment to manipulating patterns consisting of coloured shapes, we have adapted the problem to benefit from human capabilities.
---
Lovers of language and literature, this is the place where you can work together to improve future generations of language technology. By indicating relationships between words and phrases you will help to create a resource that is rich in linguistic information. Don't worry if you spend hours playing this game - you'll be doing it in the name of Science.
---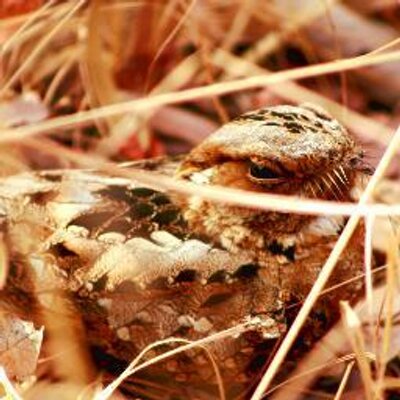 We can use computer games in experiments to find out about animal perception, and how it differs between our predator types. Help us create camouflaged eggs with Easter Robot Nightjar's Egglab game! Put you skills of spotting camouflaged birds and nests to the test.
---
Play a word game and help improve the Groningen Meaning Bank (GMB), which in turn will improve natural language software tools.
---
From the makers of Flow Jam, Foldit and Nanocrafter, it's Paradox! Eliminate conflicts by changing the state of the on-screen variables. Reach the target score and unlock new optimizers.
---
Mozak is a scientific discovery game about neuroscience. Help us build models of brain cells, and help scientists learn more about the brain through your efforts!
---

Be part of a unique scientific experiment by playing games on your phone. Test your memory, your impulsivity, your attention and decision making. Learn about the neuroscience of everyday life.
---
HEWMEN crowd computing platform combines human perception and unstructured problem-solving skills with raw computational power by utilizing volunteer grid computing integrated into interactive entertainment. The HEWMEN technology will motivate and empower massive online communities to use the hours they already spend consuming entertainment to crowdsource problems, like helping researchers find new ways to fight Cancer while gamers simply play games such as Minecraft.
---
Save Real Lives! Your gameplay helps improve a machine learning AI used in actual cancer treatment research by virtually isolating promising combinations of medical compounds, giving scientists the best opportunity to find new medicines faster in the fight against cancer.
---
A mobile game to contribute to research on the human microbiome. Every game played enables you to help researchers working on microbes and human health. Play Colony B and become a citizen scientist!
---
The game enables you to test your gaming brain skills. In this process, ScienceAtHome can generate a map of your cognitive skills at different levels.
---
The pilots of EVE Online now have the opportunity to search for real life exoplanets from within EVE's virtual universe. By playing Project Discovery, they will directly contribute to science.
---
By playing our games and solving our puzzles, you could help build a quantum computer!
---
Play the world's first mobile game that takes you outdoors to discover, map and ultimately help protect life on our planet. Your sightings contribute to real research and conservation.
---
What if you could have fun gaming while helping cancer researchers find new methods of applying treatments?
---
Adrift calls on citizen scientists to help map the ocean trajectories of marine microbes within the simulated web environment. By compiling data along drift trajectories, citizens will help ocean scientists better understand the biological experiences of marine microbes and more accurately predict their future.
---
Be a real-life hero! Playing this game helps actual cancer treatment research- Destroying rocks in the game is turning off ineffective properties of known medical compounds virtually. By destroying the rocks, you're boosting the overall projected effectiveness of new compounds and giving scientists the best opportunity to find new life-saving medicine in the fight against cancer.
---
Check and if needed improve the quality of water level class measurements from the CrowdWater | Spotteron app with the help of uploaded images.